If you're looking for assistance with your business's marketing goals, it may not be obvious whether you need a consultant or an agency. In this quick guide, we'll discuss how marketing consultants differ from marketing agencies (and vice versa).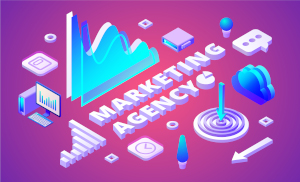 Marketing Consultants and Agencies – What's the Difference?
There are a few key differences between marketing consultants and agencies. But the main difference is that consultants usually specialize, while agencies try to "do it all."
That said, both consultants and agencies tend to focus on specific industries or marketing philosophies.
For example, an inbound marketing consultant might focus on content marketing and search engine optimization. Whereas an inbound marketing agency might provide SEO, content marketing, landing page design, analytics, and several other services common to the inbound approach.
What is a Marketing Consultant?
Marketing consultants frequently assist businesses with specialized needs, as described above. They may also work as independent contractors for agencies or augment staff at a company with a marketing department.
The best consultants have years of experience in their field. That's why their niche services tend to be in high demand.
Marketing consultants also recommend products and services that might fall outside of their core competencies. When doing so, they may refer a client to another consultant or agency that they trust to help their client be successful. It's not uncommon for consultants to coordinate a team of consultants/contractors to run a multi-faceted marketing campaign.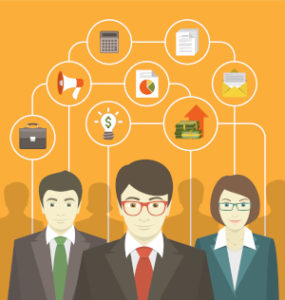 What is a Marketing Agency?
Marketing agencies usually provide a host of marketing services for their clients, from web design to paid media to public relations.
And while a consultant's business is usually a one-person show with an assistant or two, agencies typically manage a team of specialists and accounts managers. Marketing agencies have more bandwidth to build and manage a company's marketing from the ground up.
Agencies also tend to serve more clients at a time. They work hard to retain their clients for as long as possible, whereas a consultant might work on short and long-term projects for their clients.
What's the Difference Between an Advertising Agency and a Marketing Agency?
It can sometimes be difficult to see a difference between marketing and advertising agencies. That's because many of them do some of the same things. To understand this difference, you need to know the difference between marketing and advertising.
Technically speaking, marketing includes advertising but takes other things into consideration. The field of marketing analyzes advertising, branding, sales, and (in some cases) customer service. The goal of marketing is to remove barriers between the buyer and the seller. Marketing agencies usually bring more customer-centric expertise to the table, even though the bulk of their services are advertising-related.
In contrast, advertising focuses on getting an audience's attention and handing off that audience to a sales staff or process. Ad agencies usually focus on paid advertising, both traditional (like direct mail, radio, and billboards) and digital (like PPC ads and SEM).
Can a Marketing Consultant Also Be an Agency?
Yes, some marketing consultants have the skills and team to provide full agency services within a specific industry or marketing approach. In this scenario, the consultant's team is a group of contractors working together to reach a set of marketing goals.
Depending upon what your business needs, it can be helpful to clarify with your consultant who is doing what and who your point of contact will be for each stage of your marketing plan. In those cases when a consultant is coordinating a bundle of marketing services, it's ideal that the contractor team have worked together before on similar projects.
Also, many agencies market themselves as "white label" services in an effort to establish a clear hierarchy of personnel in front of the client. In the "white label" scenario, the consultant more or less acts as a project manager while the agency completes milestones quietly in the background.
Conclusion: The Difference Between a Marketing Consultant and a Marketing Agency
Of all the different ways to outsource your marketing needs, no one approach is intrinsically better than the other. What's critical is that you know what your marketing objectives are and what resources you need to reach those goals.
When examining consultants and agencies, take a close look at samples of their work. If possible, ask for references so that you can determine objectively which approach is the best fit for your business.